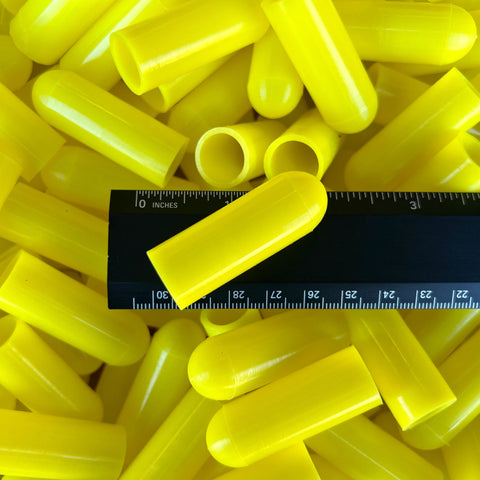 High Temp Masking Supply 9/16" ID Silicone Rubber Powder Coating Caps
HTMS-SC535-25
Inside Diameter = .535" Outside Diameter = .635" Length = 1.50"
Use for powder coating, painting, ceramic coating, plating, anodizing, and more.
Premium quality, non-toxic synthetic silicone rubber will not crack, shrink, harden or break.
Withstands heat up to 600 degrees Fahrenheit while staying flexible, durable and reusable.
High Temp Masking Supply makes masking easy with quality powder coating plugs, caps, and tape.
High Temp Masking Supply caps keep powder coating, ceramic coating, paint, and more out of places you don't want them. Built to take the heat, they can withstand temperatures as hot as 600°F. This premium silicone rubber is flexible enough to conform to rough surfaces and works on both threaded and non-threaded parts. The flexibility of the silicone allows these caps to fit a variety of shapes and diameters. Not just for metal finishing either, these versatile caps can be used around the shop, home, classroom, etc. Color may vary slightly from photos.
---
We Also Recommend